"How To Totally Own a Passive-Aggressive Coworker"
| Written By: Geoffrey James /
Inc.com
We at Serebral360° would love to know if the Inc.com article was helpful, leave a comment, like and share. Let's dive in and discuss the information and put it to use to grow your business.
---
🚨 Download A Copy Of Our Strategy Books 🚨
👉 CLICK HERE FOR VOL1 and 👉 CLICK HERE FOR VOL2
---
How To Totally Own a Passive-Aggressive Coworker
You can totally turn the table when a passive-aggressive coworker pulls this common email trick.
I recently read an article (I can't remember where) pointing out that the most common passive-aggressive behavior in the workplace is CCing the recipient's boss on emails that could just as easily been handled without bringing that boss into the conversation.
Indeed, CCing the boss on an email is classic passive-aggression.
Without being explicit (that's the passive-aggressive part) your coworker is 1) implying that you can't be trusted to deliver/respond without supervision and 2) positioning themselves as your de facto supervisor, allied with your boss to ensure that you deliver/respond.
Your passive-aggressive coworker has put you into a "heads they win, tails you lose" situation because you have two basic choices as the conversation continues:
Continue to CC your boss. If you do this, you're implicitly admitting that the sender's assessment of you is correct and that you lack the authority and/or credibility to continue without your boss looking over your shoulder. (Heads, they win.)
Don't CC your boss on your response. You are now at the mercy of the passive-aggressor, because if their response to your response again CCs your boss, it looks like you wanted to hide something from your boss. (Tails, you lose.)
Not to worry. When find yourself in this situation, there's a third approach that turns the tables. You forward the CCed email to your boss (and CC your coworker) this short question: "Do you want to be looped in on this?"
To be perfectly clear, you are NOT responding to the passive-aggressive email. In fact, you're not going to respond to the passive-aggressive email until you get an email from your boss communicating their preference.
Here's why this is so effective:
You've implicitly called into question the passive-aggressor's judgment.
You've established you're confident in your ability to operate without supervision.
You've protected yourself if it turns out that your boss DOES want to be looped in.
You've turned their power play against you into a power play against them.
You've called out the passive-aggressive behavior thus making it less likely to recur.
In short, you end up looking like a straight-shooter who respects your boss's time and attention and your coworker ends up looking like a dumb schmuck who fumbled a power play.
EXAMPLE:
Original Email:
FROM: Coworker
TO: You
CC: Your boss
SUBJECT: Project Status
Can you please give me an update on the yada-yada-yada…
Wrong Response:
FROM: You
TO: Coworker
CC: Your boss
SUBJECT: Re: Project Status
The current status of the project is yada-yada-yada.
Correct Response:
FROM: You
TO: Your boss
CC: Coworker
SUBJECT: Quick question
Do you want to be looped in on this?
FROM: Coworker
TO: You
CC: Your boss
SUBJECT: Project Status
Can you please give me an update on the yada-yada-yada…
OUTCOME: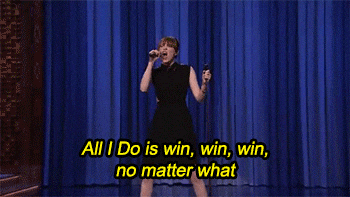 Published on: Nov 16, 2019
The opinions expressed here by Inc.com columnists are their own, not those of Inc.com.
---
#BusinessStrategy #ContentMarketing #WebDevelopment #BrandStrategy
---
🚨 Download A Copy Of Our Strategy Books 🚨
👉 CLICK HERE FOR VOL1 and 👉 CLICK HERE FOR VOL2
---
"How To Totally Own a Passive-Aggressive Coworker" | Written By: Geoffrey James / Inc.com
November 16, 2019 at 06:10PM
VIEW ARTICLE ON Inc.com >> https://www.inc.com/geoffrey-james/how-to-totally-own-a-passive-aggressive-coworker.html