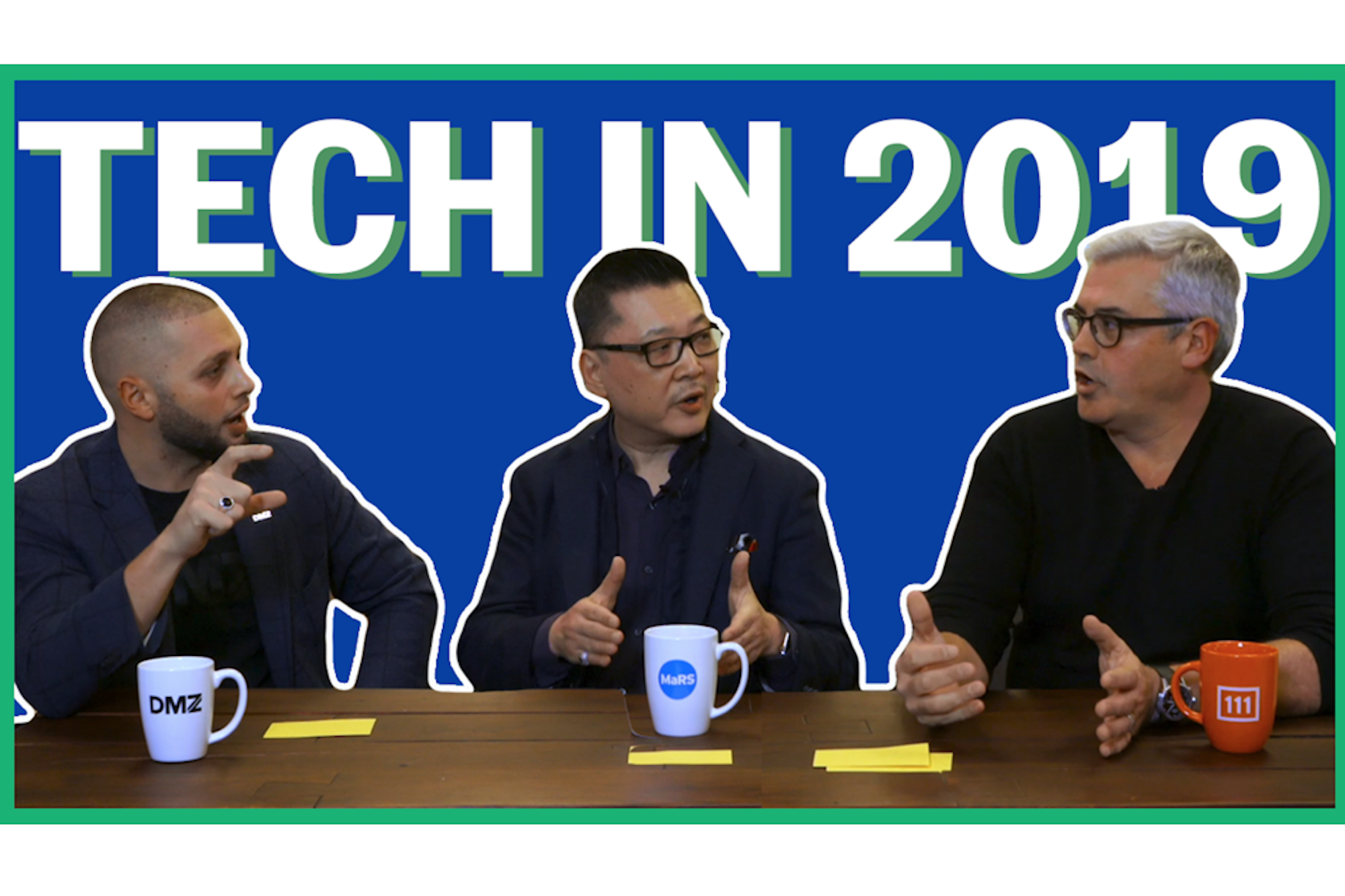 Serebral360° found a great read by
Entrepreneur
article,
"Innovation Leaders Predict Canadian Tech Trends in 2019."
Add another layer to your #Business literacy. We at Serebral360° would love to know if the Entrepreneur article was helpful, leave a comment, like and share. Let's dive in and discuss the information and put it to use to grow your business. #BusinessStrategy #ContentMarketing #WebDevelopment #BrandStrategy
Info@serebral360.com 762.333.1807 www.serebral360.com
Grap a copy of our Strategy Books 👉 CLICK HERE FOR VOL1 and 👉 CLICK HERE FOR VOL2
In this video, three entrepreneurs of the Canadian tech space speak about some of the trends they anticipate for 2019. 
For one, the Canadian exits are coming. With the departure of some Canadian companies, comes a new slew of businesses to brighten up an already bright ecosystem of entrepreneurs. As Abdullah Snobar of DMZ of Ryerson University puts it, this replenishing will add to a feedback loop in the industry — and hopefully lead to innovation. 
According to Dean Hopkins, the CEO of OneEleven, it should be emphasized that Toronto is a hub of financial services, fintech, cybersecurity and biomedical spaces; most likely the country overall will see growth in these areas.
Moreover, Yung Wu, the CEO of MaRS Discovery Distrct, describes 2019 as the "year of global," so look out for international forces playing a part, as well.
Click the video to hear more.
Related: This CEO Went From Working as an Engineer to Making Cold Calls
Entrepreneur Network is a premium video network providing entertainment, education and inspiration from successful entrepreneurs and thought leaders. We provide expertise and opportunities to accelerate brand growth and effectively monetize video and audio content distributed across all digital platforms for the business genre.
EN is partnered with hundreds of top YouTube channels in the business vertical. Watch video from our network partners on demand on Roku, Apple TV and the Entrepreneur App available on iOS and Android devices.
Related:
Innovation Leaders Predict Canadian Tech Trends in 2019
11 Cannabis Predictions for 2019
'Innovation' is Hot, Hot, Hot! Expect More of It in the Small Business Sector in 2019.
January 9, 2019 at 01:32PM
https://www.entrepreneur.com/video/325897
Entrepreneur
https://www.entrepreneur.com/latest?utm_source=Feedly&utm_medium=related&utm_campaign=syndication
http://bit.ly/2ACyNtx